We Fix Dents!

Door Dings - Hail Damage - Dented Plastic Bumpers
2516 49th Street Unit #4 Boulder CO, 80301
---
Dealerships have many different needs, and we can provide services from Auto Detailing to Paintless Dent Repair. It's your choice, we can do a little or we can do it all. Contact us today to see how we can help.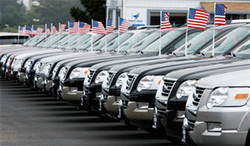 New Car Dealerships:

Finding damage on a new car at delivery can create a potential problem. Choosing us for your reconditioning needs can eliminate the delivery emergencies. Emergencies are able to be handled on the spot to avoid "We Owes" and potential loss of a sale.


---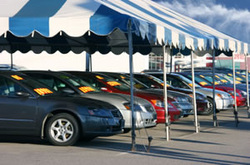 Pre-Owned Cars:
Making pre-owned vehicles look new again is our specialty. We understand that your reconditioning dollars are valuable, turn time is key and quality repairs are a must. Our team understands what it takes to move cars through a process and to the front line as quickly as possible. Let us design a combined services program that fits your needs and budget.
---
Body Shops/Rentals:
Time is money! The ability to get a car back on the road in the shortest amount of time is extremely important. From a body shop under the pressures of insurance companies, to rental companies that need to keep their cars on the road, we can help. Quality repairs & competitive prices set us apart from our competitors. Call us today to get started!
---